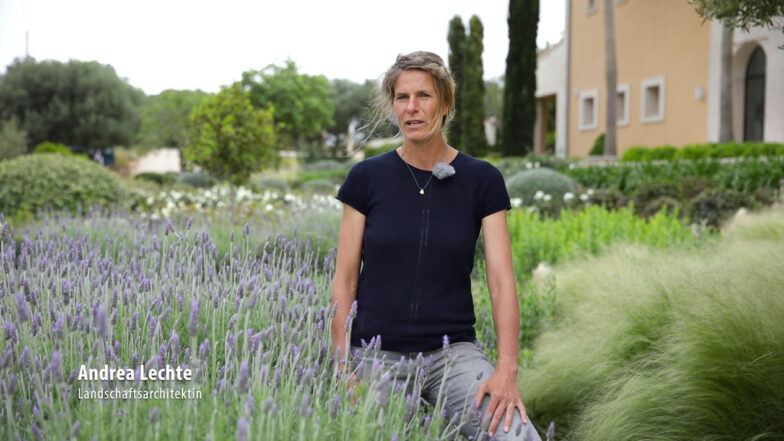 For competitions and public open spaces, squares and parks Andrea worked in international planning offices such as Beth Galí Barcelona, Büro Kiefer Berlin Rainer Schmid China, and Sebastian Jensen Gartenarchitektur Hamburg. Through a project, the planner came to Mallorca in 2006 and discovered her passion for the Mediterranean plant world. Since then she has designed and realised individual garden landscapes with modern natural flair for private clients.
If you meet Andi Lechte, sketchpad and shovel are not far away.
As a passionate gardener, the planner accompanies her designs from idea to execution. Thought, planned, built: whether practical house garden, sustainable natural garden, integrated pool area or extensive landscape garden.
Andi Lechte knows how to transform the wishes of her customers into planted reality.Her focus lies in the spatial development of the context architecture and nature, the appropriate selection of the plants in particular.
Whether it is a matter of redesigning or redesigning a natural environment:
The garden designer succeeds in creating moods with the plants – the palette ranges from minimalist to opulent, from monochrome to colourful – and with a lot of love for detail. She also keeps an eye on care and is committed to ecological pest control to scale.
Let us also advise you on your individual garden design and create the following for you: your paradise to dream and relax!